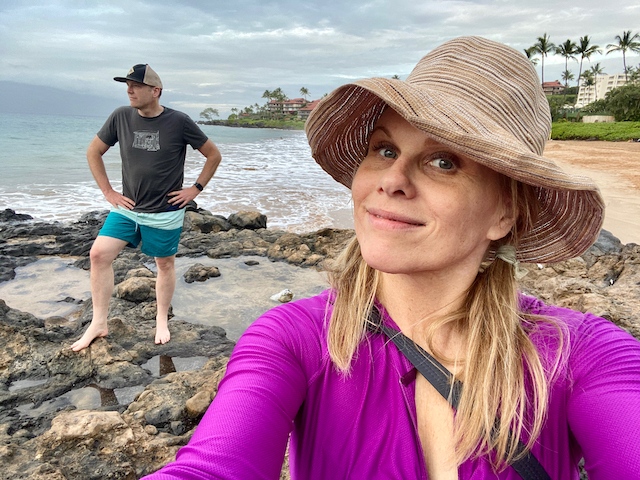 I am currently lying in bed at our Maui Hotel hoping Dave will stop working and come snuggle with me 😉. At some point in the future, I am also sure I will edit this post. At that time I will let you know if said snuggling ever happened. (Edit and high fives: We definitely snuggled ❤️).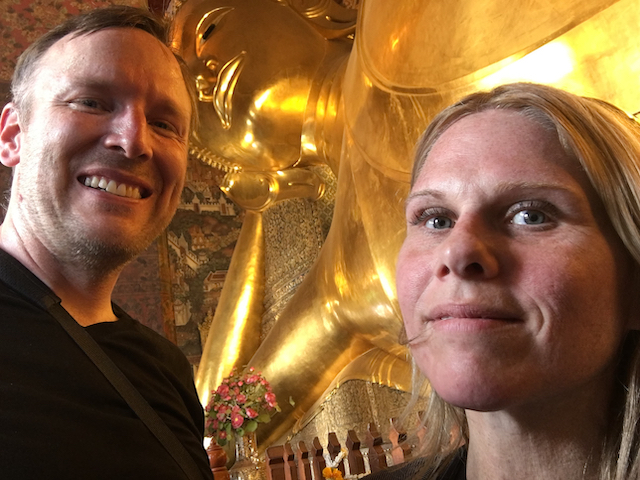 Here it is. We travel a lot. I am sort of addicted to travel. I think I have always been inclined toward not sitting still. To make not sitting still possible, I have convinced Dave that we need to travel often. And to help us travel as much as possible, we make traveling a game. In fairness, I would bet my traveling style is not for most. In fact, as I write this post, I remember the look on my sister and brother-in-law's faces the time I suggested we use a two-for-one entree coupon at a fancy Park City restaurant. Turning his nose high up in the air, in his deep baritone, my brother-in-law proclaimed,
"I would never use a coupon. Coupons are for people who need them."

In my fading-Midwestern voice, I responded, "Dude, I love coupons."
He glared pensively. Then gave me a lengthy explanation as to why people who use coupons are an embarrassment.
I would not budge, nor would he.
I left our conversation with the following sentiment: "I still mourn the days when Macy's let you stack coupons."
He was not having it.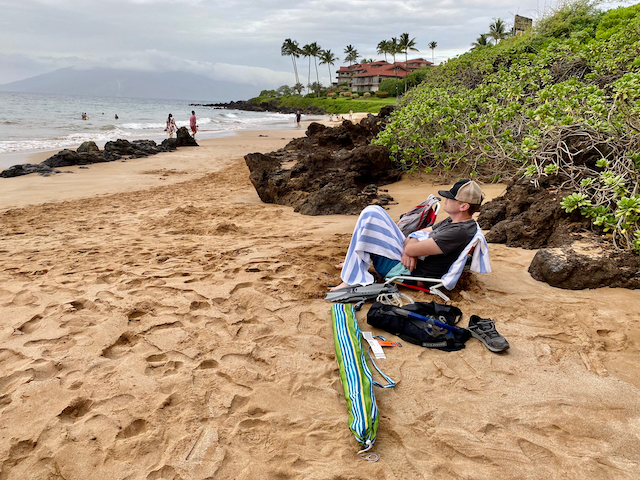 In truth, he does not need to agree with me, nor I him. If he doesn't want to use a coupon, then he shouldn't have to. If I do, then I should. I am not a trust fund baby or a dotcom billionaire. I put myself through college. I donated plasma so I could eat. No matter how successful I do or do not become, I do not think I can shake the thrift out of me. The reason we are able to travel so much is because we like bargains. In fact, Dave and I pride ourselves in our ability to play the game of points, miles, off peak travel, and coupons. We have let go of being set on a particular destination, hotel chain, or travel website. We also save a lot of money on transportation because I really love to walk.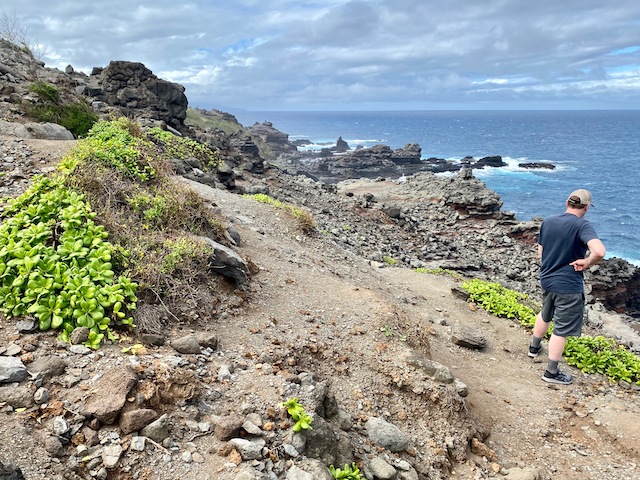 I get it. I am an oddball traveler. Nevertheless, people recognize that Dave and I travel often. And with Facebook's crazy, picture-posting algorithms, it seems like we are never home. I wish. I love that people know we like to travel. It makes me happy when people ask me for advice. I am always eager see how they react to my answer:
"Travel is not about what I would do, it is about the trip you want to take."
I imagine they expect me to railroad or hijack, or better, project my own travel style onto them. Honestly, projecting your travel experience (control) onto others is usually how travel advice is given. Recently, for instance, I was telling a friend that Dave, the boys and I are stopping in Queenstown, New Zealand, on the way to see Kyle, who is doing a semester away in Sydney Australia. We are really eager to visit Milford Sound, in the far Southwest of the South Island. It is not a sound, really, but a fjord. It is also the only one of New Zealand's many fjords that's accessible by car. Funny story about cars and accessibility: Immediately my friend said,
"I will give you the name of our helicopter guy. You need a guide and you cannot drive to the sound."
I listened. I thanked her. I knew I could take a car. I also know I have always been terrified of helicopters, even before Kobe. (My trip, not hers.)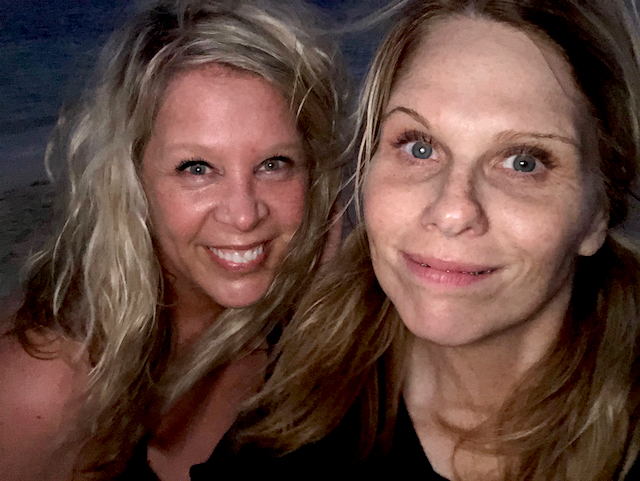 Recently, I traveled to Oahu with my friend Carrie. I sort of broke my cardinal travel rule on her. I was good about what I wanted and less sensitive to her needs. That was a learning moment. Luckily my friend is a good sport. I did not want to pay $50 a day for parking. She also agreed that $50 a day was a lot to spend. As a result, I did some research and found out there is free parking about a 30 minute walk from our hotel. Of course I convinced Carrie that we could use the money for other stuff, and that this daily walk would guarantee we got our steps in (true story). My guess is after several days of walking back and forth from our hotel to our rental car, resulting in huge blisters all over her feet, Carrie would have preferred to pay the money, at least part of the time. I also appreciate her bending to my will. (My point: when traveling with others, find a happy medium.)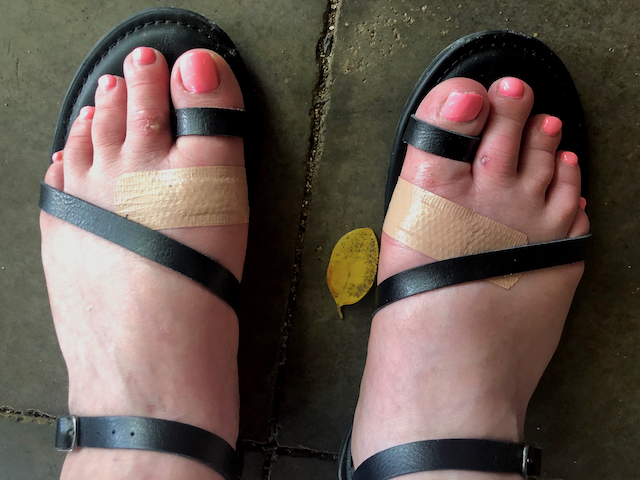 Thankfully, Dave and I are (mostly) aligned in our travel styles. We were definitely both on the same page about gaming our way to Maui. The hotel we're in is not the fanciest, and it's not oceanfront. Nevertheless, it is the highest-rated Marriott property on the island. I like it. It is clean (well clean-ish). I have never found hotels in Hawaii to be the cleanest. I have had better luck in Italy, Spain and Minnesota. We are staying at the Marriott Residence Inn – on points and off peak (stay five nights and get one night free) for a total of 160,000 points. Next month that same Marriott Residence Inn redemption would cost 260,000 points. Because we have Marriott gold status through our United Platinum Status (whole other awesome adventure), we were upgraded to a one bedroom suite. I bet we only received the upgrade because we are here during an off peak week. I know you know that we are parking for free (remember Oahu and the blisters)? I will not tell you where we parked in order to avoid the $25 fee (at least not until we leave). Nevertheless, I promise, if you drive around, you will find our secret spot. Ok. We are home now. I promised I would tell you. We parked in the little strip mall near the tennis club around the back of the Residence Inn. It's about a five minute walk. We had originally intended to use our points for a more expensive stay at the Ritz Carlton. Dave remarked that the walk from the strip mall is much shorter than the walk we would have taken at any big oceanfront hotel from the parking lot to our room. Near the end of our stay, we noticed other hotel patrons also parking at the little shopping center. It was reassuring to see that we are not the only ones who appreciate a good savings opportunity.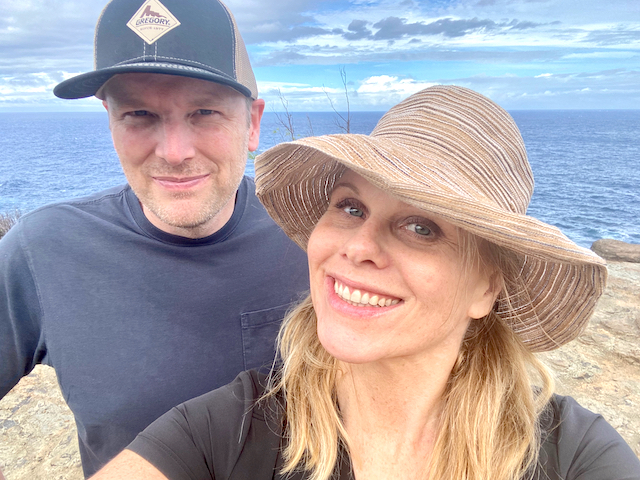 Interestingly enough, Marriott typically does not have the best redemptions among the major hotel chains. Marriott lures you into their credit card with the promise of free hotel stays. The fine print: often the free night can only be redeemed at a low category property (category 4 or below), which leaves you to the typical roadside motel in a less desirable location. (The Maui Residence Inn is a category 8 property, for instance). And in general it takes a lot of points for a single free night.
Maybe you wonder, why Maui? Or better, isn't Maui expensive? Normally it is. Here is what happened: Our Singapore Airlines miles were expiring. When Dave cancelled a Citibank credit card a few years ago he transferred a bunch of points to Singapore. You can get good redemption deals through that airline, but you have to use them within three years. You can call Singapore and book flights from the mainland US to Hawaii on United Airlines for only 35,000 miles, compared to 45,000 miles to book the same flight direct with United. And since we're elite United flyers, we get seat upgrades and other perks. We had enough for four roundtrips from SLC to Hawaii. So in September my girlfriend Carrie and I traveled to Oahu and now David and I are here in Maui.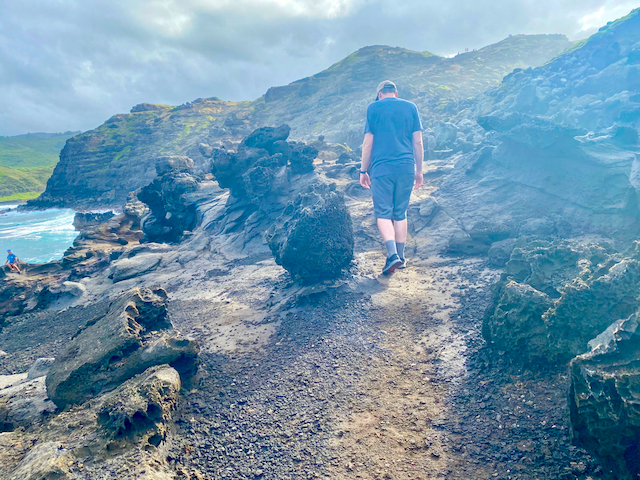 Sadly, after racking in a collective 960,000 miles on their flights over the past few years, next year we are going to have to say goodbye to United Airlines. I don't know why United had to go and change their status-qualifying rules, but their changes mean that our travel style will no longer qualify us for elite status, and I am heartbroken. In fact, I just wrote United a super long and friendly letter conveying our heartbreak.
United did not give us an outright, "no." We are still waiting. I will keep you posted. Before I finished writing, United gave us a form-letter response. And to quote United Airlines:
Unite Airlines: "We're making these changes to ensure our most loyal members get the best value from their benefits."
Apparently our 951,779 miles does not qualify us as United Airlines "most loyal members." Boo, United! (By the way the mileage total does not include the flights we have already purchased for 2020.) I will keep pressing.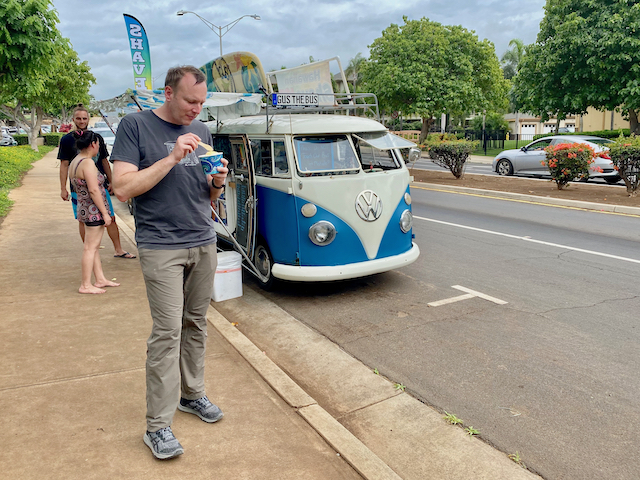 Like I mentioned, because we were able to use Marriott hotel points and take advantage of expiring airline miles, Maui was inexpensive for us despite even low-to-middling hotel rooms costing $400 or more a night during that week. Even our rental car was inexpensive. I tend to find a Target, Costco, or even a local grocery store when traveling, which also keeps expenses down, especially when you have a kitchen in your hotel or condo and you use it. Food is expensive in Hawaii, but I noticed that both Target and Costco keep food at close-to-mainland prices. The Targets, in both Maui and Oahu, are excellent. Dave loved these weird Japanese rice seasonings he found that smell like they're made of fish parts. I loved finding the gluten free options and the variety of Kombucha available.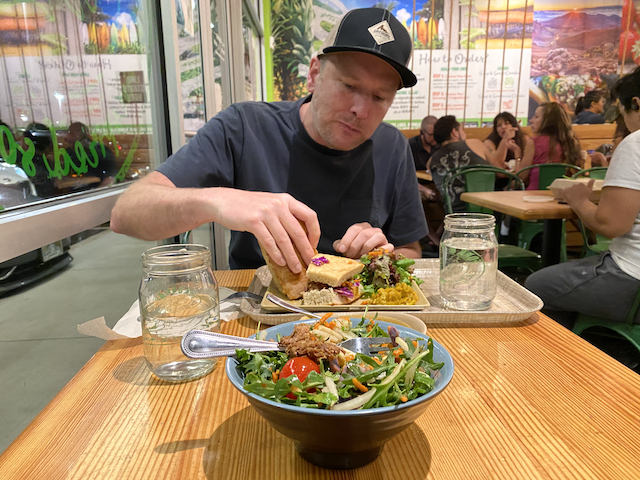 Of course there was a Starbucks near the Target and my new favorite Maui restaurant called "Fork and Salad." We of course use the Starbucks app to collect points for free drinks and discounts. Also, because Fork and Salad is not located at or even near a beach resort, it is reasonably priced. Don't forget to get Shave Ice at Shimatsu Store (Oahu), and Gus' Shave Ice (Maui). In Maui, if Gus' is closed, stop by Peace, Love Shave Ice. The owner claims she is like the "Soup Nazi for Shave Ice." I must admit her flavor recommendations and syrup to ice ratio were impeccable and she indeed didn't take any guff.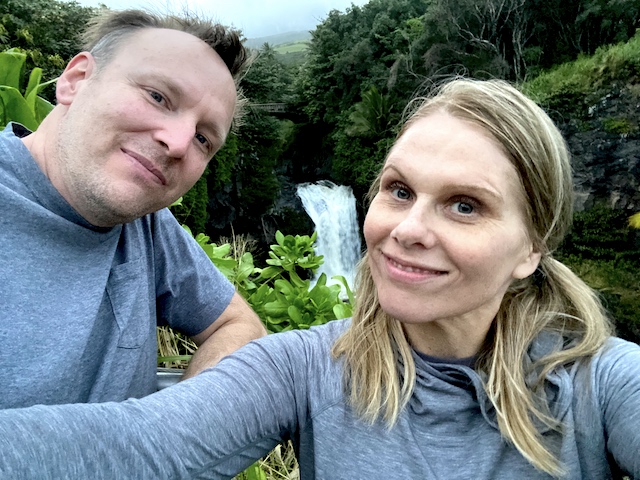 Finally, the walking part: I believe I have mentioned that I LOVE to walk everywhere. Dave is an excellent sport. In Maui, we recommend parking at Polo Beach and trekking up the Wailea Coastal Walk. If that is not your thing, we also recommend driving up to Haleakala National Park and doing some crater hikes. Oh, and walk down to the blowhole on Maui's north shore. It is really cool. Wait. But mostly, this is your trip, do what you want to do. Enjoy!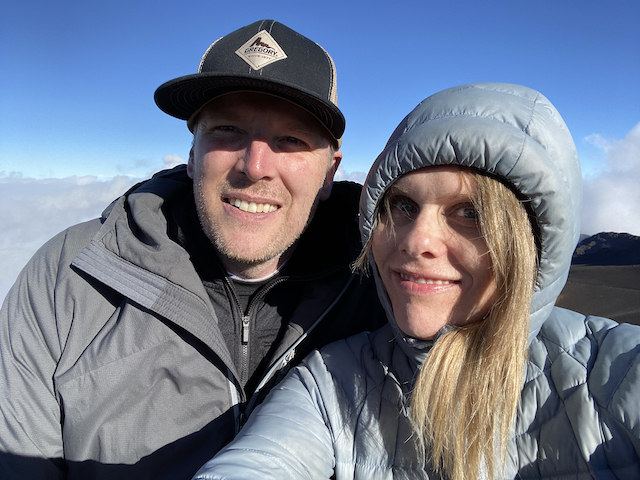 Total cost of a five night trip to Maui:
70,000 Singapore Airlines Miles (about ¾ of what we earned from one credit card signup)
160,000 Marriott Rewards points (one credit card signup plus points earned from 4-5 Marriott stays)
$200 Rental Car
$75 gas (but only if you completely circumnavigate Maui including the famous Hana Highway, which we did)
$100 shave ice budget (1 each, every day, sometimes 2 per day)
Free breakfast every day at the hotel
$135 groceries and random Costco/Target stuff, including a new snorkel mask
$100 eating out (food trucks, "Fork & Salad," Hawaii "mix plate" Moco Loco.